Bio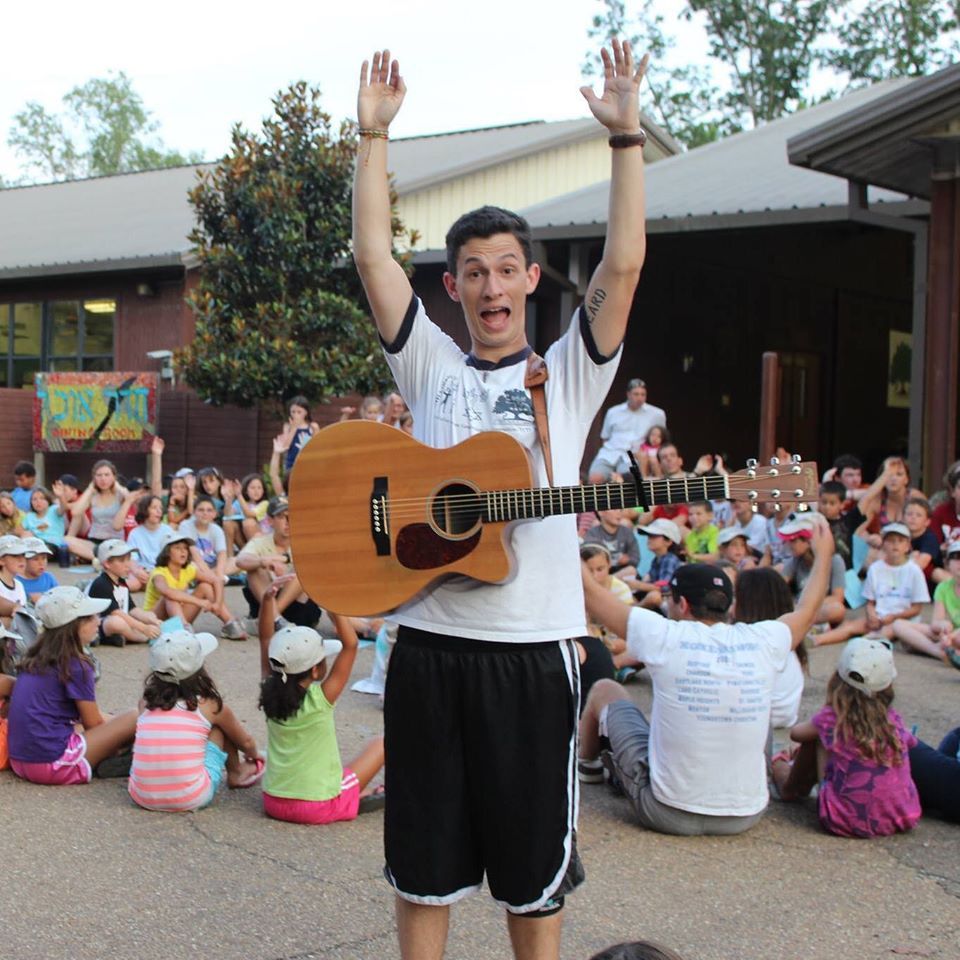 Nick May is a singer/songwriter, educator, songleader, and inclusion activist based in Fairfax, Virginia. Growing up in New Orleans and being the son of two accomplished musicians, he was raised with a variety of musical influences from contemporary Jewish and folk to funk and hip hop. Being a person who stutters (PWS), Nick latched on to music as a way to fluently express himself from a young age. As an enthusiastic member of the Jewish summer camp and day school communities, Nick furthered his formal education at Louisiana State University where he earned a Bachelor's of Interdisciplinary Studies with concentrations in Jewish Studies, Religious Studies, and Sociology.
Over the past decade, Nick has served as the songleader for URJ Henry S. Jacobs Camp, JCC Camp Sabra, NFTY, and BBYO. Nick released his debut full length studio album, Be Heard, in July of 2017. From the rock driven title track to the camp inspired So Many Things to the ethereal Shiru, Be Heard personifies his journey as a Jewish individual, a songwriter, and PWS. Since he started writing and releasing original music, he has been featured as an Emerging Artist on Jewish Rock Radio, appearing on programs such as Joe Buchanan's Emerging Artist Showcase and Jacob "Spike" Kraus's Jewish Holiday Remix.
In summer 2018, while songleading at BBYO's Chapter Leadership Training Conference, Nick got the chance to do something he had never done before, go up in front of a room of people he didn't know well and share his intimate story of growing up as a PWS and how the communities he grew up in built him up. This experience inspired him to create Being Heard. Being Heard is a program that combines storytelling, singing, and group discussion to show the power of being inclusive, not only towards others but to ourselves. Since then, Nick has brought Being Heard to camps, congregations, and youth groups across North America.
For more information on current events, be sure to give us a like on Facebook at Nick May Music or sign up for our mailing list! If you are interested in booking Nick for a concert, Shabbat service, program, full weekend, or just want to say hi head on over to our contact page.
"

Let me tell you about Nick May. Not only is he a fantastic human being and giving soul, he also manages to fuse every drop of his personality and huge heart into his music. I can't recommend him enough."
— Joe Buchanan, Touring Jewish Recording Artist